Criminal Justice
Bachelor of Arts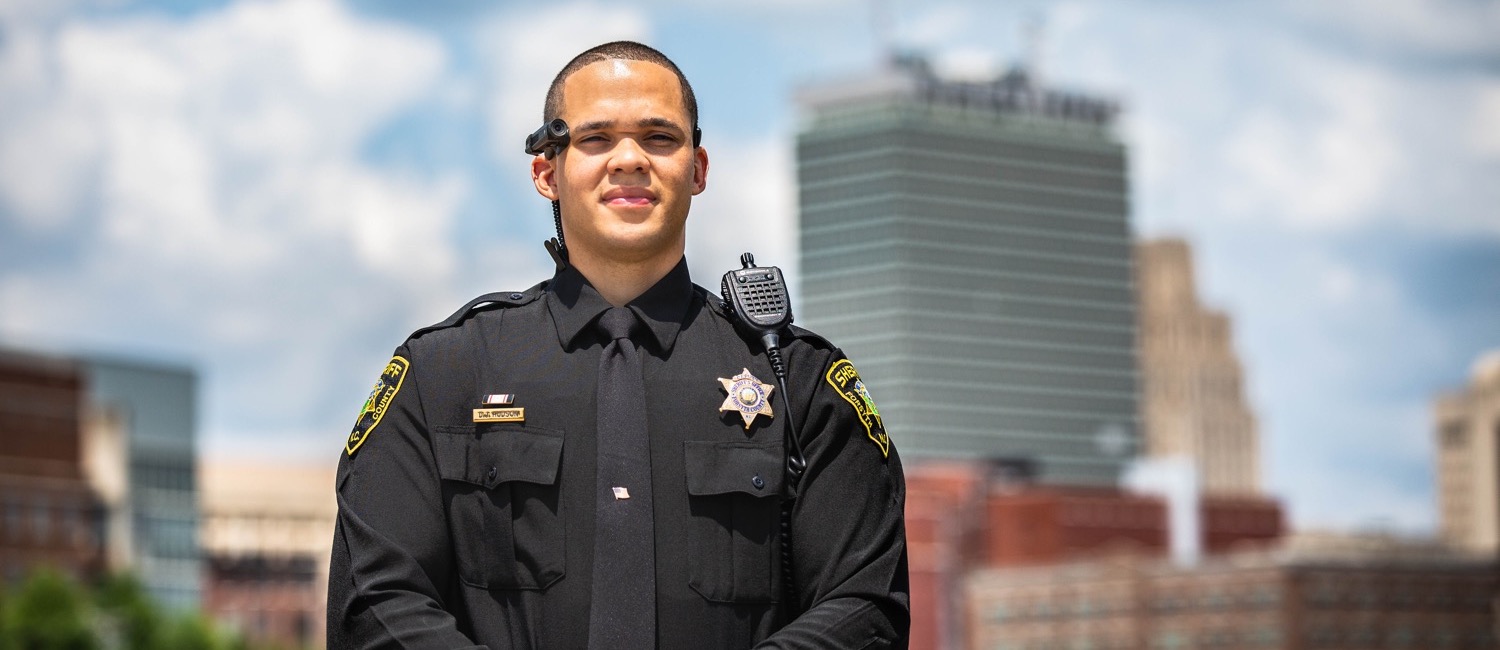 Overview
The Bachelor of Arts in Criminal Justice provides a broad overview of the criminal justice system, including legislation, law enforcement, courts, corrections, national security, and terrorism. The degree will necessarily entail insights from an array of cognate disciplines including psychology, sociology, economics, law, and IT. The program will also engage with a range of complex cutting-edge social issues across human rights, race relations, and immigration.
The BA Criminal Justice degree will prepare students for a range of specialized careers involving the discipline.  Graduates are prepared to work in law enforcement, public safety, national security, legal assistance and research, internet security, juvenile justice and counseling, compliance, and business careers.
Rationale: The mission of this degree program is to provide students with a strong liberal arts education with an emphasis on criminal justice theory and practice.  In contrast to other competitor programs, the CU Criminal Justice degree is distinguished by an emphasis on work-integrated learning and experiential education. These elements enable CU students to both gain mastery in disciplinary knowledge and demonstrate application of that knowledge within related professional contexts. Therefore, completion of this degree means the instillation of critical thinking, reasoning, writing, career readiness, and social interaction skills, in addition to capabilities in personal reflection, empathy, and digital literacy for solving political, legal, and social problems. In addition, students develop global citizenship and inter-cultural communication skills.
This major is designed to produce graduates who have a passion for public service and learning in the context of a Christian environment. While developing knowledge and skills in social and legal areas, graduates will be well prepared for current domestic and global criminal justice and public safety issues and problems. Detail is given to using moral and ethical codes practiced at the university and applying them to principle and practice in all areas of careers in local, state, and federal criminal justice systems.
4 Year Program
Available Residentially
Available Online
Criminal Justice at CU
"The modern criminal justice professional cannot just rely on textbook learning. He or she has to leverage the latest technological tools along with intercultural communication, teamwork, problem-solving, and leadership skills. Carolina University's new criminal justice degree is unique in developing these capabilities and preparing the 21st-century criminal justice leader."

Sheriff Bobby F. Kimbrough Jr.
Forsyth County Sheriff
Objectives
Demonstrate an understanding of the causes of crime, the criminal law, justice system, and the corrections process
Demonstrate an understanding of how the issues of race, diversity, and socio-economic disadvantage impact criminal justice
Demonstrate an ability to recognize and apply relevant theoretical models from criminology and socio-legal studies
Demonstrate the professional skills needed to function effectively in the 21st century law enforcement context
Demonstrate effective research methods and communication skills, which include quantitative and qualitative data gathering and analysis, writing, oral communication, teamwork, and self-directed work
Evidence an ability to incorporate ethical and legal guidelines in addition to professional values
Admissions Requirements
A high school diploma or GED
GPA of 2.0 or higher
Official transcripts from all previously attended schools
Completed application with Carolina University