Engineering with a mission. We educate engineers empowered with the ability and drive to address the greatest challenges of the 21st century.
Guided by our Christian values, we are committed to the highest in academic and ethical achievement. Our mission is to fuel engineering students' intellectual curiosity in support of building a more just, humane, and sustainable world. Through our undergraduate and graduate programs, we focus on educating the whole person.
Competence, Conscience, and Compassion: We are dedicated to educating students to be leaders of competence, conscience, and compassion.
Head, Heart, and Hands: We strive to inspire the head, touch the heart, and put the hands into action to improve the world. Technical knowledge and ethical thinking are meaningless if not put to use.
The T-Shaped Education: We pair a deep technical core curriculum (math, science, engineering) with a broad set of skills essential for success (communication, ethics, entrepreneurial mindset, creativity, global view), engaging both the left and right sides of the brain.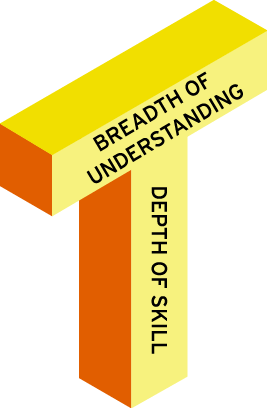 In the classroom and beyond, we offer courses, interdisciplinary projects, competitions, and a myriad of opportunities for students to tackle real problems here at home and around the world. They put into action their technical expertise as well as business and social skills, empathy, and the ethical discernment that can lead to a sustainable future for all. 
Grounded in the Christian faith, the Department of Computer Science and Engineering's vision is to educate the whole person to solve society's most complex problems. Our vision is a community that inspires and develops leaders of competence, conscience, and compassion—entrepreneurial thinkers who will build a more just, humane, and sustainable world.
Combining expert instruction and a commitment to personal attention with a pedagogy that begins from an ethical perspective is our mission, and lays the foundation for everything we do. In its pursuit, we:
Provide educational excellence that interlaces theoretical knowledge, practical application, and societal and environmental impact.
 
Explore, cultivate and apply knowledge and scholarship in distinctive frontiers of engineering.
 
Collaborate with our partners within the vibrant and diverse technology community and throughout the world.
 
Embrace our values and our Christian mission in developing a diverse and inclusive culture of integrity, mutual respect, and aspiration for excellence.
At CU, we are "engineering with a mission"—a mission to serve our students, our valley, and our world. Our mix of rigorous academics, project-based learning, and values-based education nurtures students of competence, conscience and compassion into the leaders of tomorrow—leaders who are well-equipped to face the engineering and ethical challenges of the future.